Easy Dental
Easy to use. Easy to own.
Easy Dental is inspiring other dental professionals
More than 20,000 of your peers depend on Easy Dental solutions and services every day. Easy Dental provides the fundamental management and clinical tools dentists need, as well as the ability to add new functionality, like digital imaging integration, credit card billing, and eClaims verification, when their practice grows.
East End Dental - Louisville, KY
Dr. Downs switched to Easy Dental and the results have surpassed their highest expectations. Discover how East End Dental saves time and improves production by having an integrated workflow with Easy Dental.
Download the case study to read more.
Download the Case Study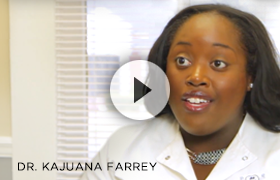 Farrey Family Dentistry - Moultrie and Riverdale, GA
Discover how Easy Dental helped managed a growing Georgia practice with two locations, two full-time doctors, 14 staff and more than 14,000 active patients.
Watch the video or read more.
Download the Case Study
Belmont Dental - Long Beach, CA
Learn how Easy Dental helped Belmont Dental in Long Beach, California provide better care for more patients and grow from a practice earning $70,000 a year to $1.5 million a year!
Watch the video or read more.
Download the Case Study
Reviews
"Others may offer you a 'free' system, but if it doesn't have what you want, and it doesn't allow you to grow easily, you'll pay for it in time. I knew Easy Dental was the right fit for me."
—Dr. Kajuana Farrey, founder and CEO, Farrey Family Dentistry, LLC
"I would say the ease of use is amazing. If a person isn't electronically savvy, they could do [Easy Dental] with just a little bit of training."
—Dr. Stephen Scotto-Lavino, Seldon, NY
"We looked at competing products, but Easy Dental fit our needs the best. It's a great system, and probably one of the best decisions we ever made."
—William Burnett, Office Manager-Belmont Dental Care, Long Beach, California