Easy Dental QuickBill can make you an instant superhero
Before I found out about Easy Dental QuickBill, I was drowning in that extensive paper overload. I remember my days as an office manager when I would have to send out statements. I worked in a busy practice and sent out a multitude of statements, so—to accomplish this—I would have to enlist the front office staff, assistants and hygienists to help.
The office staff I worked with hated what we called "statement day." We would print the statements, go through the statements to see which ones to send, toss the ones I wasn't sending, fold the statements, stuff the envelopes, insert a return envelope, stamp the envelopes and mail them out in a timely manner. Many times I even enlisted the doctor to help because he was as anxious as I was to see payments come in.
I used to think I needed to send out paper statements so I could control which of our patients would receive one, and I felt like no one else could send out the correct ones except me. This apparent need for control led me to waste a lot of time and paper. With Easy Dental, I found that I could still stay in control and determine who received a statement and who didn't, and I could give up the time-consuming task of fulfillment and let the system work for me.
With Easy Dental QuickBill, I learned to work smarter, not harder. I can remember having that excited ah-ha moment when I used QuickBill for the first time! What a time saver! With a few clicks in Easy Dental, I was able to send statements to the patients I chose.
If you take into account the cost to send statements, including time, ink, paper, envelopes and postage, it could cost you upwards of five dollars per statement. With QuickBill, it's a flat fee of only 76 cents per statement including postage. Plus, QuickBill receives change of address notification directly to ensure accurate delivery.
I was impressed with the professional look of the statements created by QuickBill as were our patients. It was so convenient that they also included return envelopes for the patients. My office had the ability to customize our statement color, contact information and logo. We could even change the displayed information to allow our patients to add credit card information.
No more long days of all that manual work it took to send paper statements. I became an office superhero the day I told them they no longer had to help me print, fold, stuff, stamp and mail out all those statements.
Just like me, you will find that Easy Dental QuickBill will make you a superhero in your office!
Join me for a free webinar on March 22, 2016 at 1 p.m. EST to learn other best practices that I have found in simplifying dental office processes and making you look like an office superhero. Click here to register now.
About the Author: Cindy Day-Hauk, Global Teams Solution Practice Management Consultant
Cindy Day-Hauk is an experienced Easy Dental trainer with almost 30 years of dental industry experience as a certified dental assistant and office administrator. She has been a certified Easy Dental trainer since 2000 and has instructed workshop seminars since 2001. Cindy's passion for training and consulting give her the unique qualifications to ensure a great customer experience.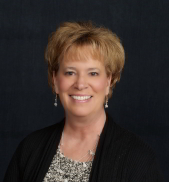 Author:
Cindy Day-Hauk
Published:
03/02/2016