eClaims Help You Get Paid Quicker and Easier!
Every dental practice needs to get paid quickly and without headache. By using electronic claims, or eClaims, you can help your practice staff stop chasing that never-ending paper trail. Technology has brought us so many ways to work smarter instead of harder. Why not take advantage of them?
With paper claims, you have to wait three to six long weeks for insurance companies to process the claims. You may have even more delays if any of the information needs clarification or correction. In contrast, eClaims generally process in less than 10 days, which means you get a quicker payday.
eClaims are not only faster, they're also safer. You can attach electronic versions of X-rays, charts and photos instead of the actual hard copies. No documents get lost in the mail, and you are able to track the electronic claims at each step in the process. Compare that to paper claims, which are basically untrackable unless you pay for certified mail and require a return receipt, which can get expensive. Going paperless with eClaims saves you money on postage as well as on paper and envelopes.
Along with saving you money, eClaims give you back precious time. They eliminate all of the time spent sorting, stuffing and addressing the envelopes. You can batch and send your electronic claims with just a few quick mouse clicks and take back the time your office is losing with mailing paper claims.
Since every moment counts in a busy dental practice, if you are using third-party software for your electronic claims, you're wasting time jumping between programs. eClaims are integrated directly with Easy Dental, so it's fast and easy to take care of everything in one place. Staff time is freed up from clerical work so they can take care of what's most important: your patients.
So next time you are creating a claim in Easy Dental, instead of spending all that time and money printing, sorting, stuffing, stamping and mailing claims out into nowhere land, send your claims electronically for faster payment and a more efficient way of tracking them.
---
Did you know that Easy Dental also offers unlimited eClaims on Plus and Complete customer support plans? In addition to the many other benefits of these customer support plans, now you no longer have to worry about how much each claim is going to cost your practice. For more information about how to get on an Easy Dental customer service plan, call 800.768.6464 and discover how you can save a significant amount of time and money with unlimited eClaims.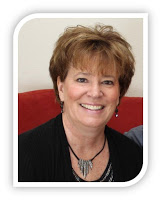 Cindy Day Hauk, is an experienced Easy Dental trainer with almost 30 years of dental industry experience as a certified dental assistant, and office administrator. She has been a certified Easy Dental trainer since 2000 and has instructed workshop seminars since 2001. Cindy's passion for training and consulting give her the unique qualifications to ensure a great customer experience.
Author:
Cindy Day-Hauk, Global Teams Solution Practice Management Consultant
Published:
12/07/2015